There are several ways to buy BiFi.BiFi exchange listings:
https://linktr.ee/bifrost_bifi
​BiFi Rewards: You can earn BiFi by using
lending
,
pooling
, and
staking
.MetaMask Swap: MetaMask offers native swap service. Read below.Currently on BSC, BiFi tokens can only be earned as rewards. It will be added to a DEX on BSC in the near future.
Have you installed your MetaMask yet? Learn how to set MetaMask to Ethereum mainnet and purchase BFC and BiFi tokens!
Setting Up MetaMask on Ethereum
​
How to Buy BFC (Simple Version)
​Use this version if you are unable to purchase BFC tokens at Upbit, Uniswap, or other exchanges. Using Metamask Swap service to purchase tokens will incur an additional 0.875% fee than when using Uniswap.
​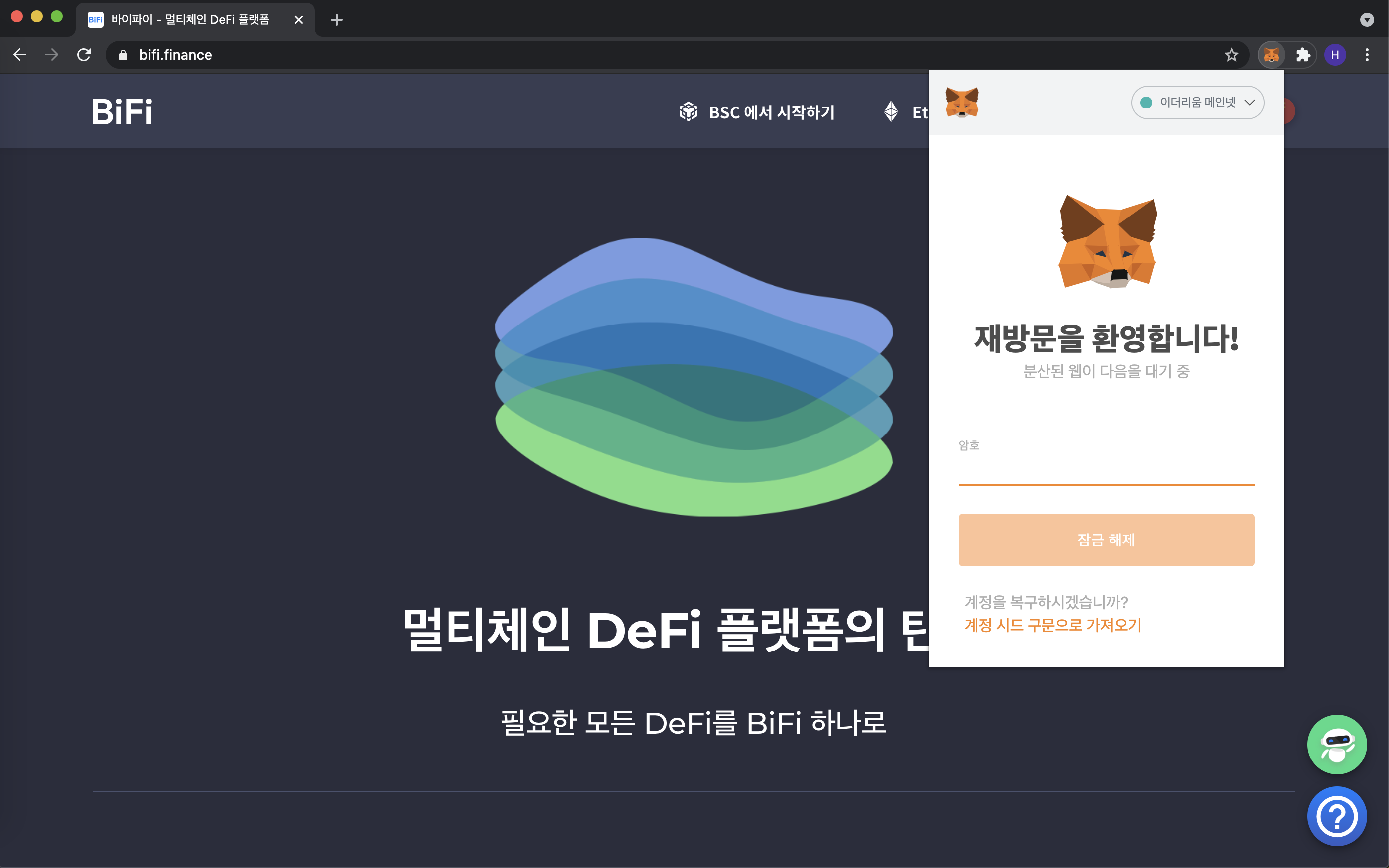 ​
​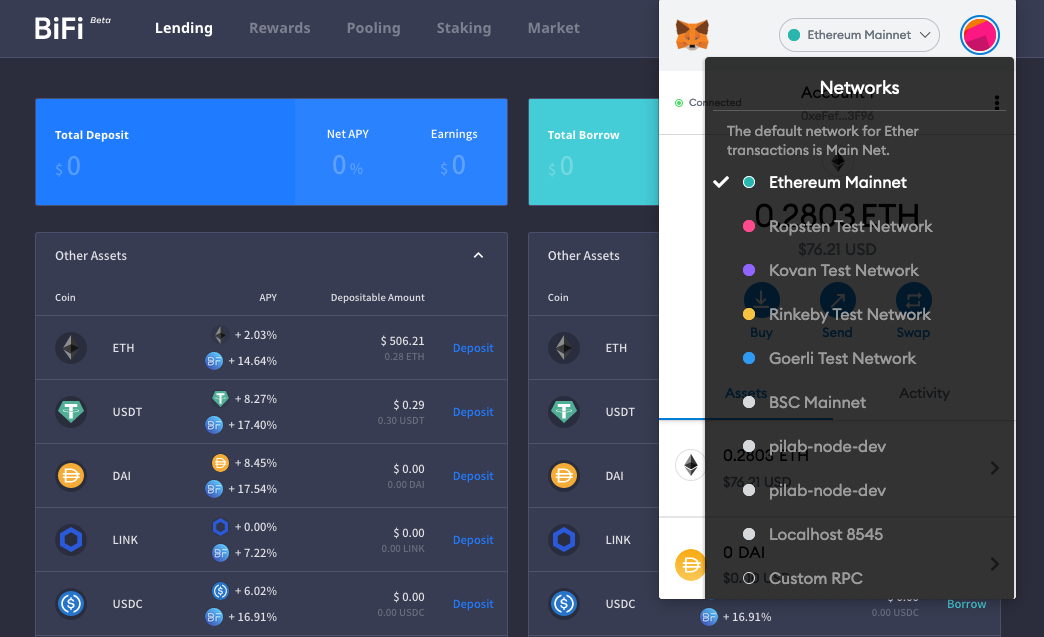 ​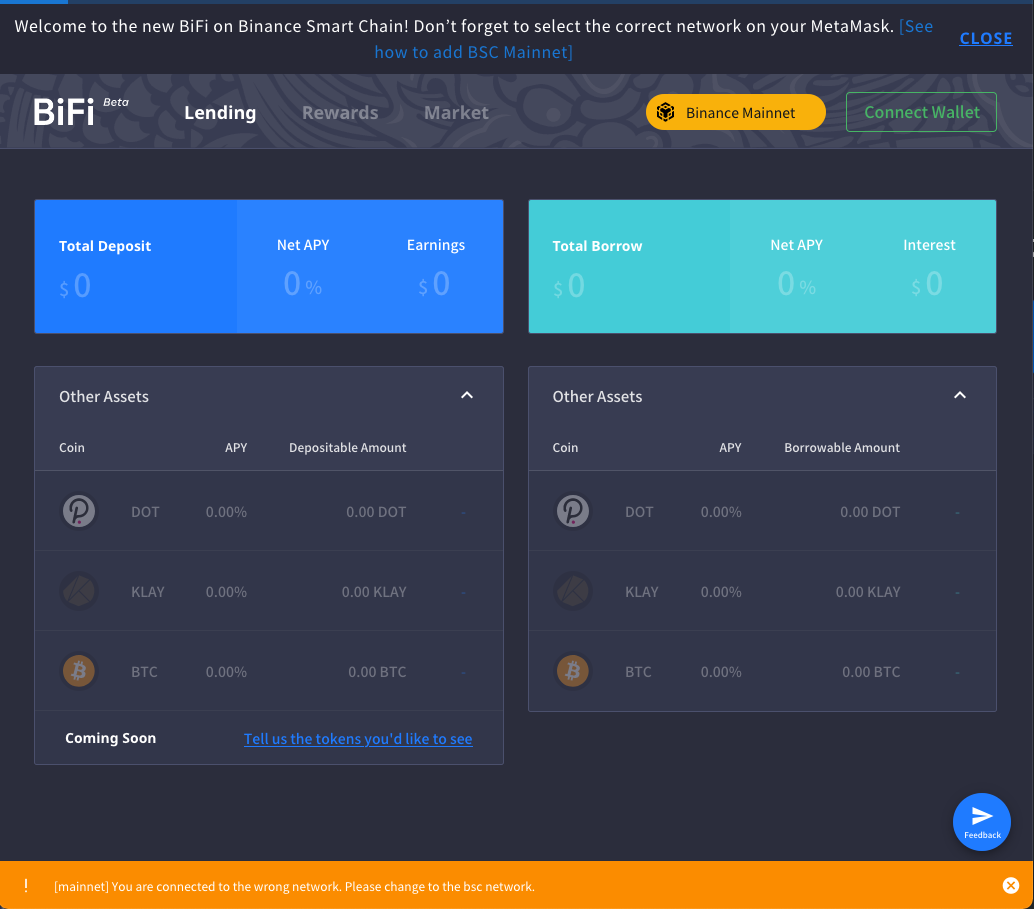 BiFi supports both Ethereum and BSC mainnet. If you set BiFi webpage to Ethereum Mainnet but have MetaMask set to a different network, there will be an error. Make sure you set the same network for both MetaMask and BiFi.​
​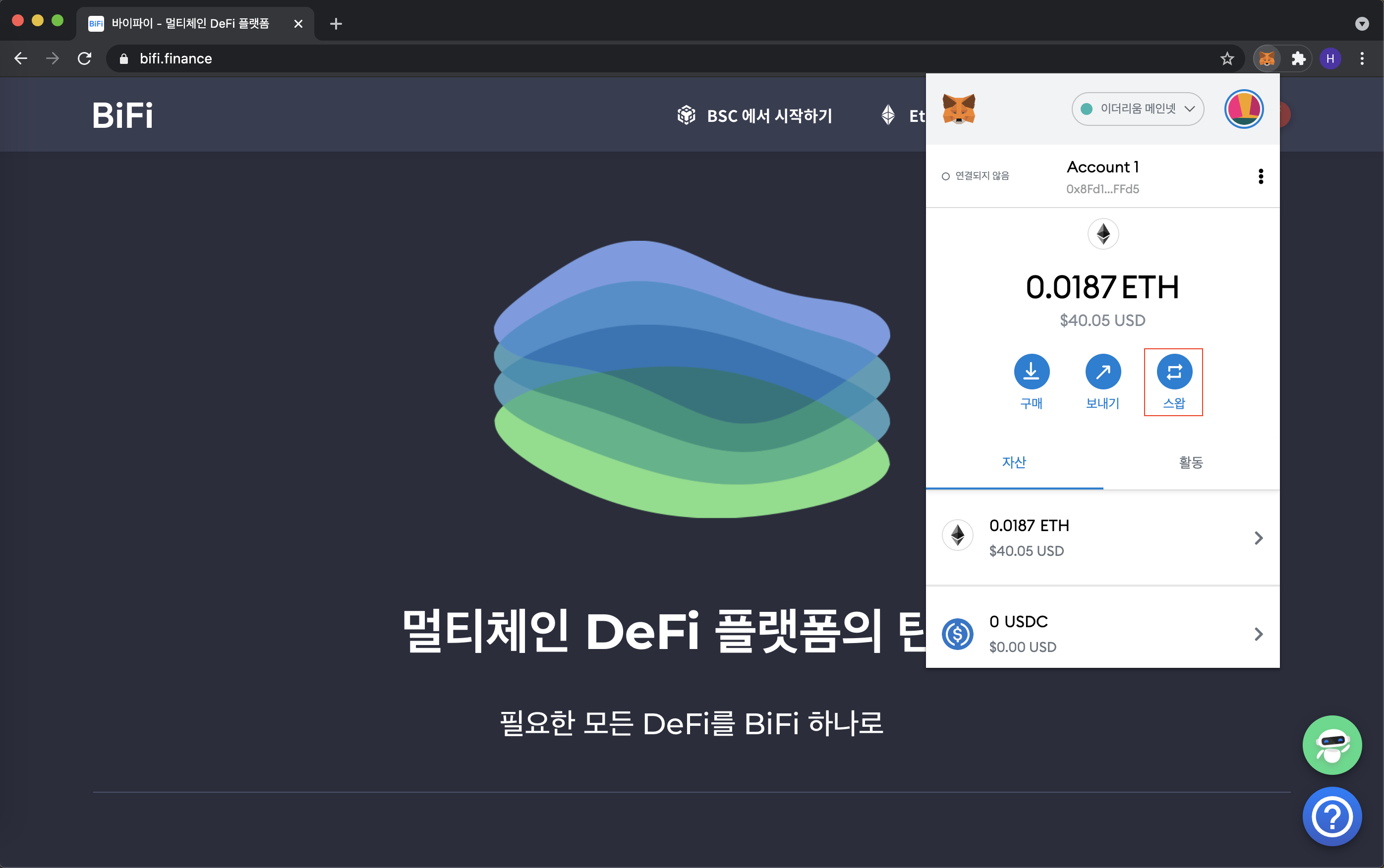 ​
​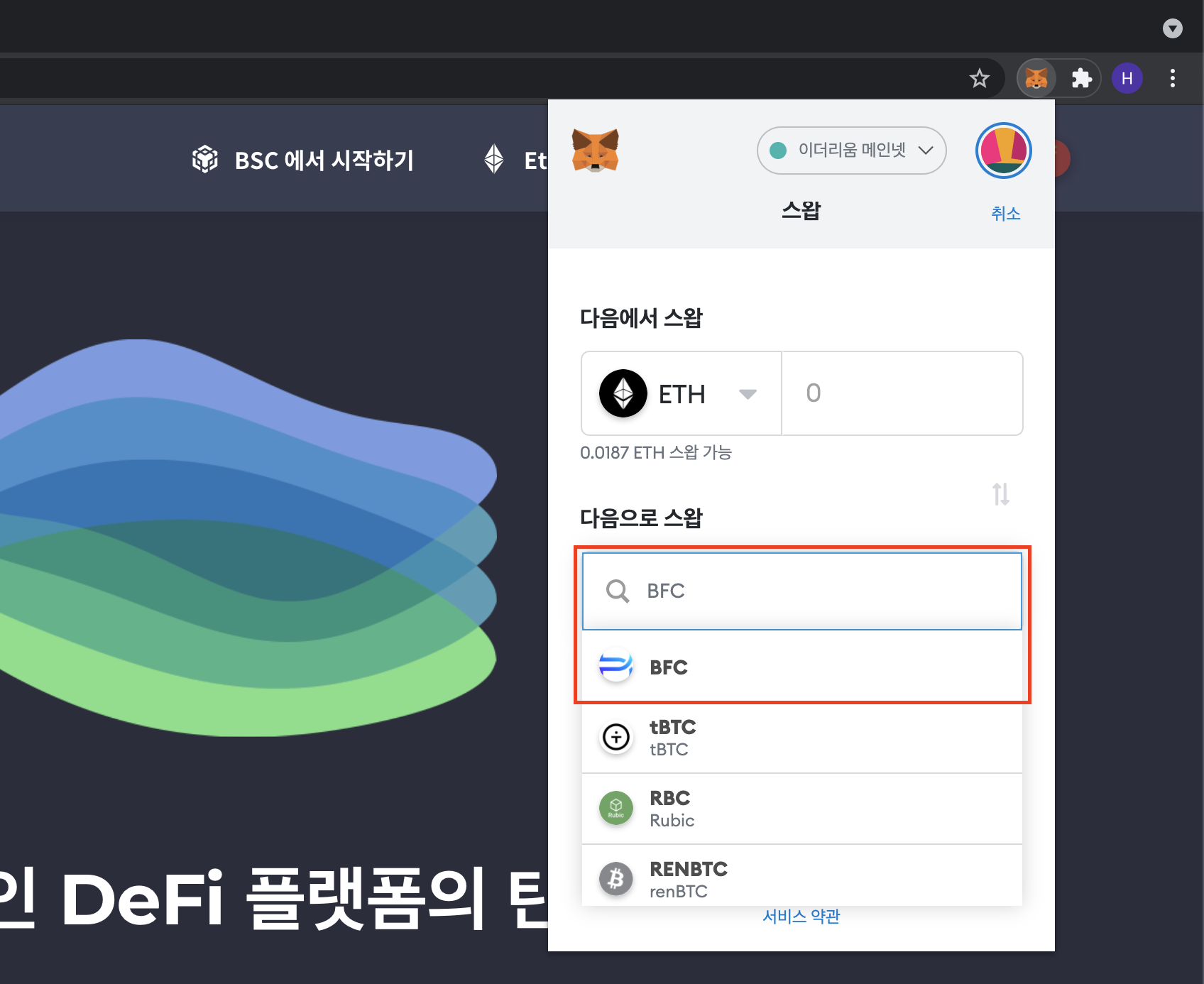 ​
​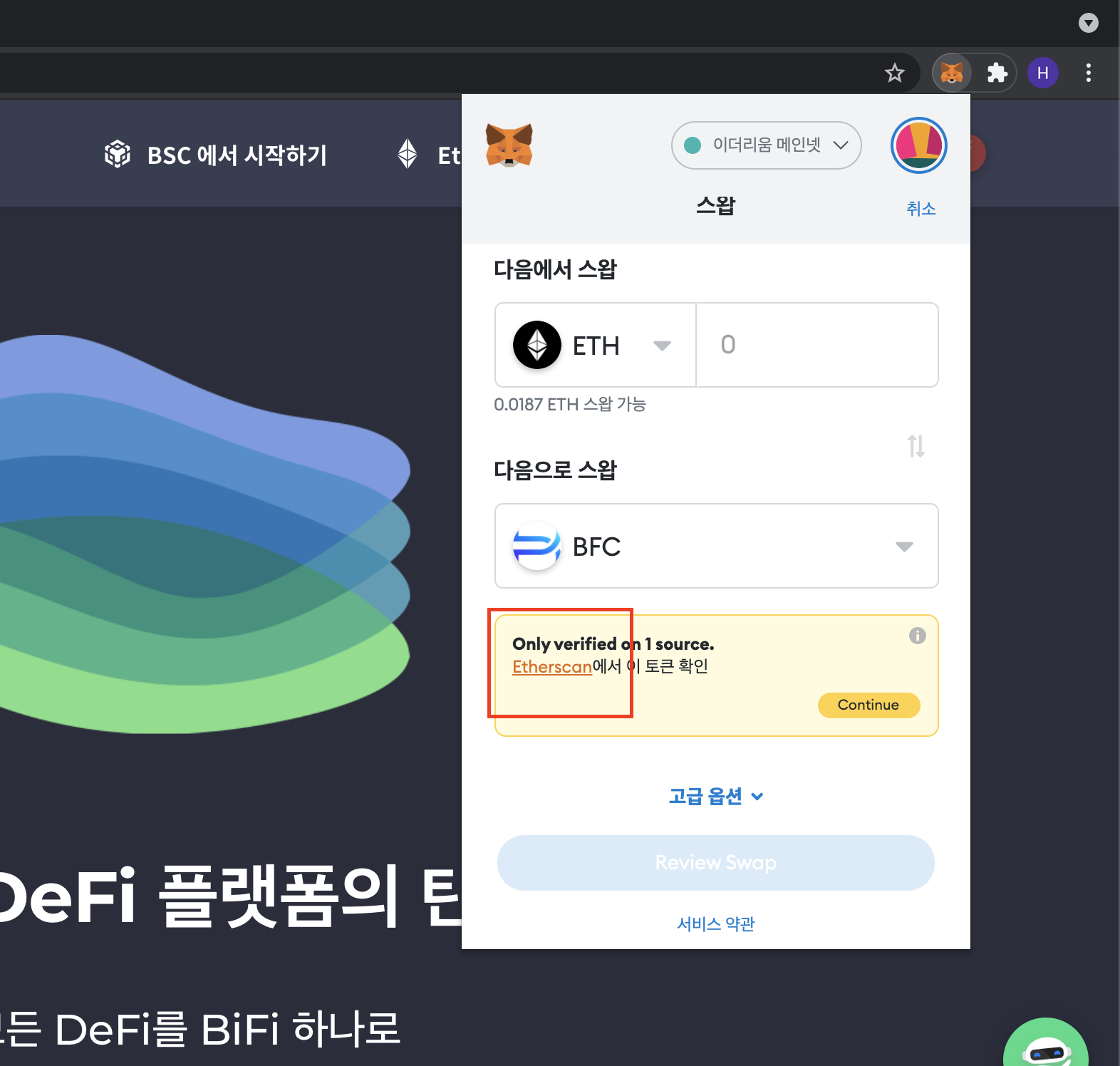 IMPORTANTMake sure the Etherscan link leads to the same BFC token address link as below.BFC Token Address:
https://etherscan.io/token/0x0c7d5ae016f806603cb1782bea29ac69471cab9c
​​
​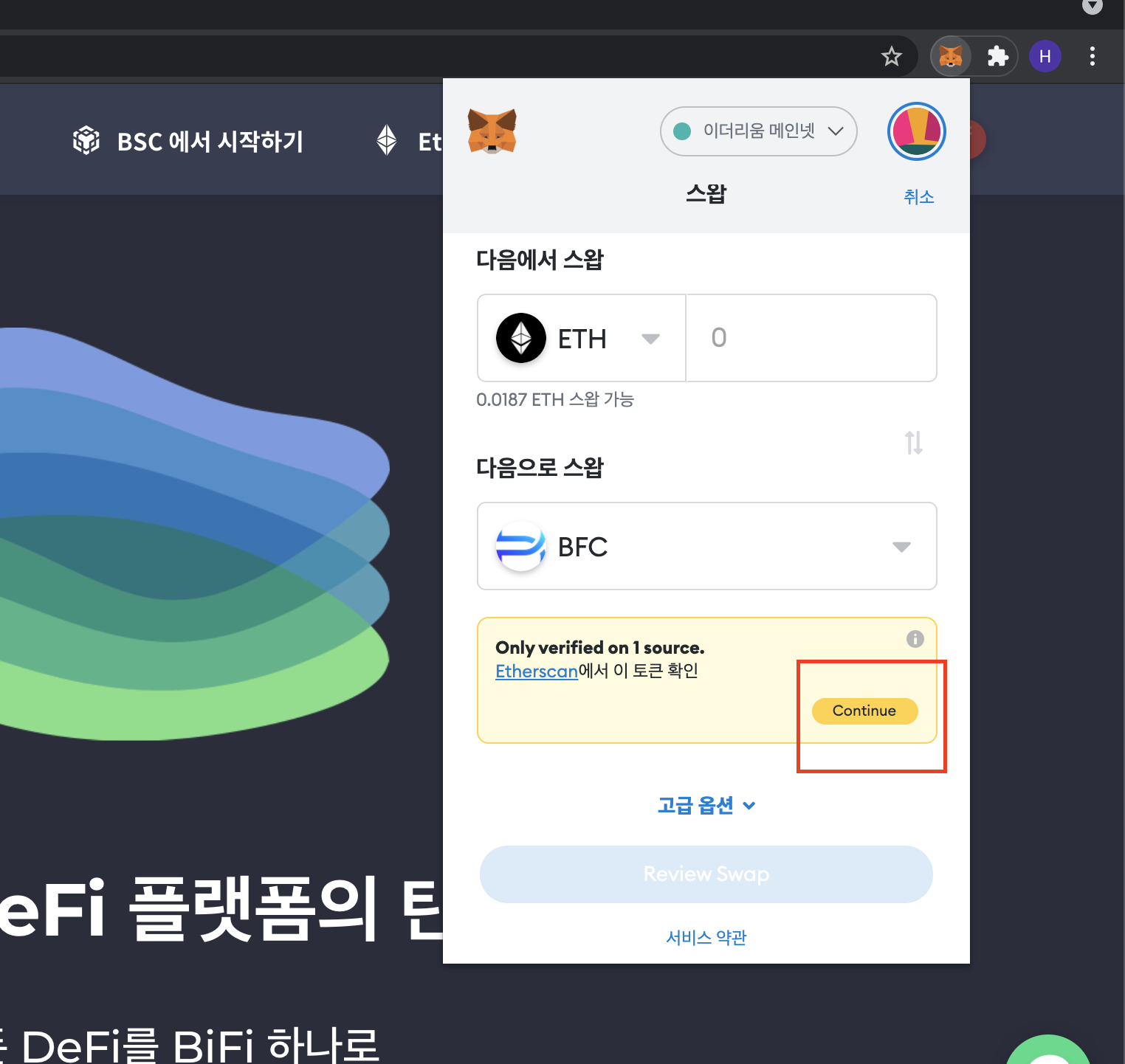 ​
Then, clickReview Swap to review your swap.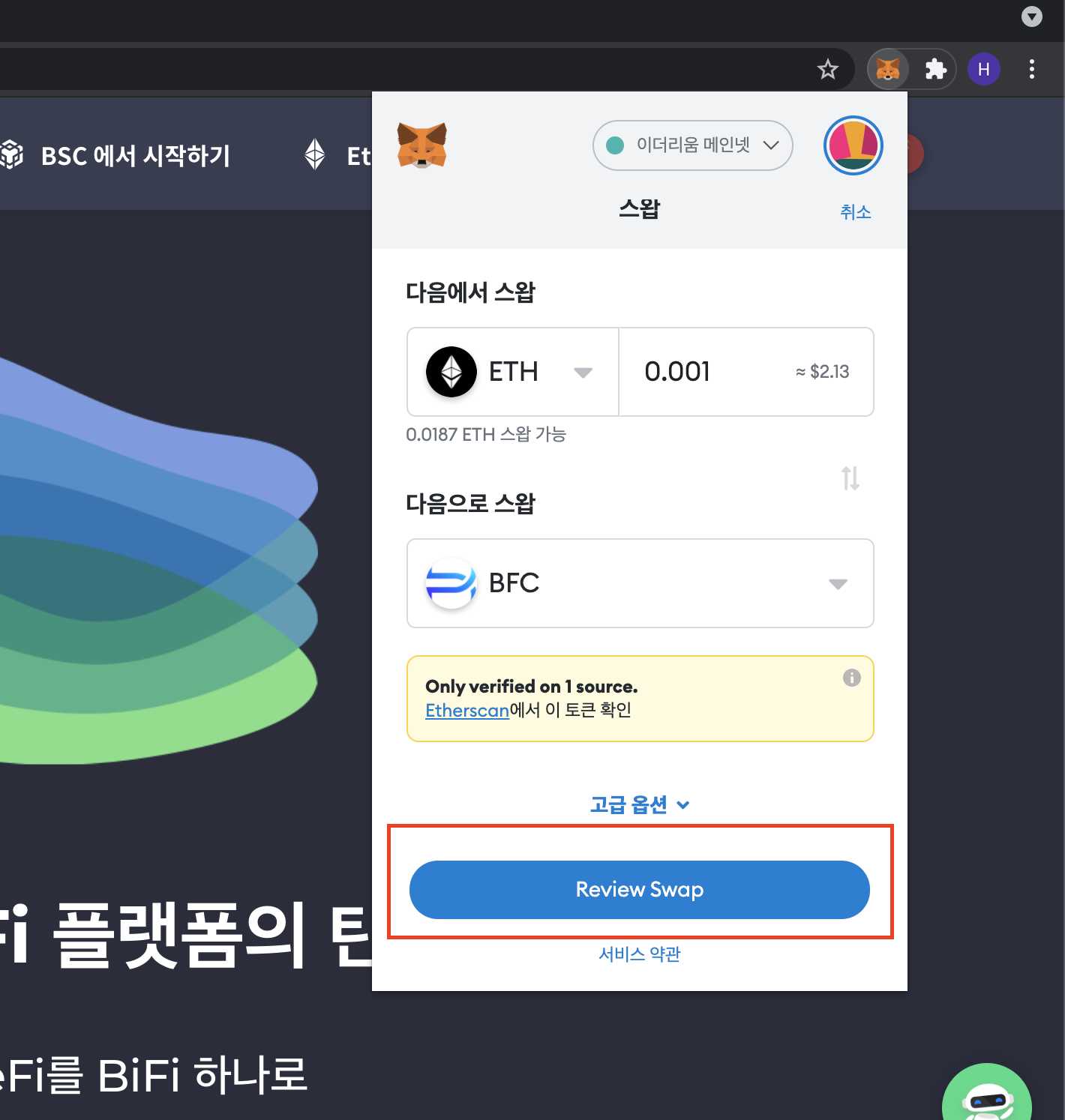 ​
​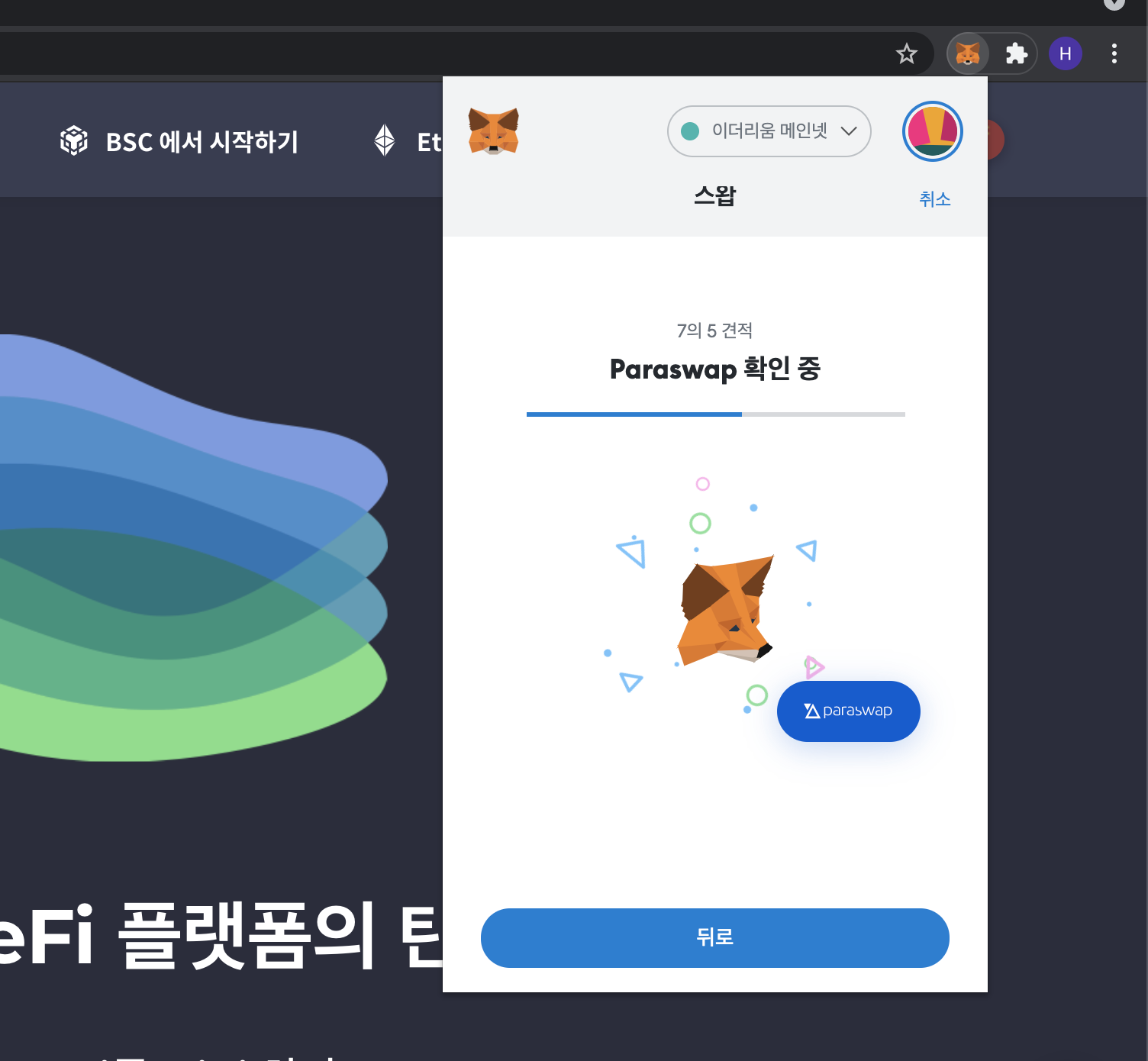 ​
Then, clickSwap.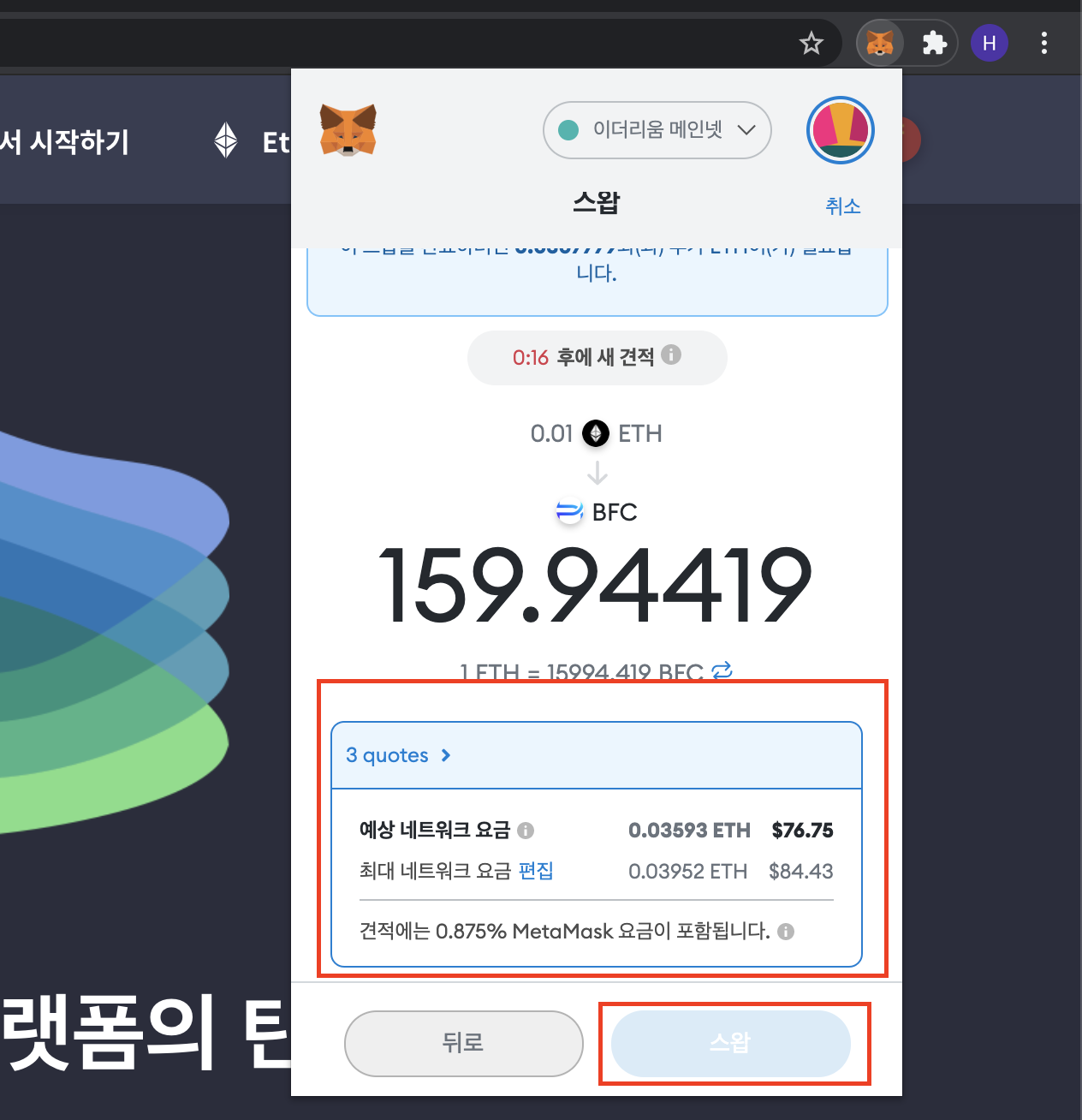 Bifrost and BiFi will not receive any of these network fees. All fees are for Ethereum network and Metamask wallet fees.